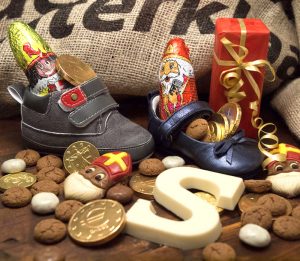 This funny article was written last year. It was sent after Sinterklaas and too late to upload then. Now it's in time. Even though Sinterklaas himself is from Antalya, Turkey – just like my mom – I didn't know anything much about him till I moved to the Netherlands. While using the term of 'anything much' I actually mean 'nothing'! But it didn't take much time for me to get to know about this old, legendary man and his Piets.
By: Iremnaz Demir
Sinterklaas Day is in December and I arrived to the Netherlands in August, but Dutch people had already started talking and making plans about Sinterklaas Day. In my opinion this has to do with two things: firstly I suppose there is no foreigner left who doesn't know how much Dutch people like to plan everything in advance. Almost every Dutch person has a fully prepared agenda for upcoming months. So in this case there is nothing more normal than a Dutchman who makes plans in August/September for upcoming December. All those planning and organizing is also building up the excitement and taking you into a big, long lasting adventure! Secondly, no one can wait for the best times of the year!
Delicious chocolates
As a foreign student with a Muslim background in Leeuwarden I was pretty excited to experience some intense Sinterklaas celebrations and the city didn't dissapoint me in my expectations.
During this time of the year all the supermarkets are full with delicious and good looking chocolates almost like an art. The Dutch even have some special cookies for Sinterklaas season, which they call 'kruidnoten'. They have a different taste than any cookies in my opinion. These 'kruidnoten' have a strong taste of the combination of sweet and spicy.
Spekulaas
If you want to get more involved to this Dutch tradition, just like I did, then you can even buy your own 'Spekulaas spices' from winter markets for making your own Sinterklaas cookies. You can even save some for Sinterklaas. And offer to him when he visits your house – as a 'thank you' for the gifts he and his Piets bring every year. I hope he still has got some connections left in Turkey to drop off my chocolate gifts this year. Cause my shoe will be waiting for him!