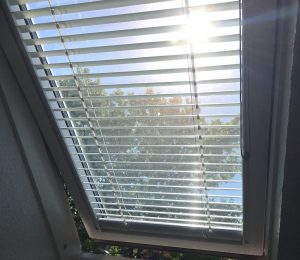 When I first heard news about the corona virus outbreak, I had never expected that just a few months later the whole world would have changed this much.
By: Annika Ehbrecht
Back in February, when I was sitting in my apartment in Leeuwarden just finishing up some homework in my bed, I got the email from NHL Stenden that the university would close immediately and indefinitely. This was the point where I fully realized just how urgent and serious the situation actually was. The first thing I did was book a ticket to go back to my home country, Germany.
Two days later I was on my way in a train, the persistent smell of disinfectant lingering wherever I sat. A few people were complaining and making fun of those who were using it, but I actually wished I had some myself. Although the virus is harmless for most of us, I did not want to bring it to my parents who are both over 50, or let alone to my grandparents.
Now, about two months later I am sitting in my bed finishing off some homework again. But instead of having my own private apartment and being able to literally do whatever I want, I am back at my parents' house, sort of feeling like a teenager again but under constant house arrest and with a few more responsibilities.
Although I miss my freedom, my friends and my highly valued alone time, I do appreciate the company of my parents, my bunny and especially that I have more space than just a one room apartment. The garden definitely has its benefits as well, since it has been illegal for quite some time now to even just have a picnic in public. And I even save money since I don't buy coffee every day… however, did that same money not survive the PlayStation game store sale in April.
While the productivity battle online is making some of us feel guilty to just survive right now without becoming the best self that one has ever been. I have taken on the challenge of upping my gaming level while balancing study assignments, keeping up with friends and getting outside most days. And frankly, this whole situation is hard to handle for all of us of course, but some of us can only be thankful to those who keep our societies intact.
I have noticed some of my friends feeling discouraged because their favourite influencer is posting about their home-workout routines all the time, while they just do not have the mental strength for it at the moment. In my opinion it is completely okay to not learn 10 new skills, get in the best shape you have ever been in, or to even be feeling alright right now. This is a situation none of us have ever been in and everyone deals with it in a different way.
Although the positivity and selfcare trends online may be helpful to some of us, others might actually enjoy looking at memes about this whole ordeal. And while some (like my parents) will never understand the importance of meme culture for our generation, sarcasm and humour are a vital part of many of my friends' and my own mental health while dealing with real problems.
I truly admire those of my friends (and other people of course) who still work at the moment, the parents who suddenly work from home and at the same time take care of their children (applauding my mentor), and not to forget the healthcare workers and politicians who bravely take on this new task.
What I believe is most important right now: do what is right for you even if it is just surviving, know we will get through this no matter what, and always be grateful for everything we do have, even if we might be missing a lot at the same time.