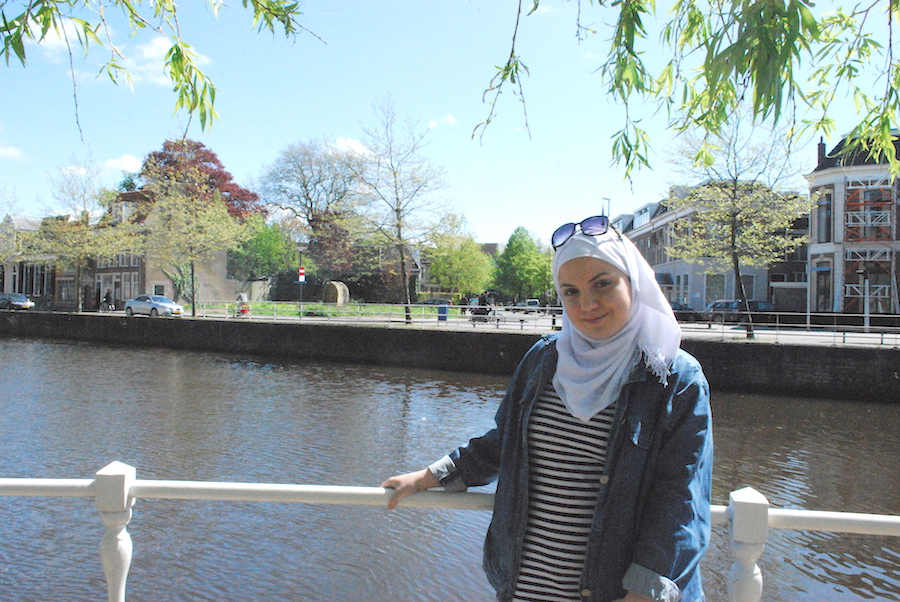 Since 2015 Friesland received approximately 2,250 adult refugees. Leeuwarden houses the majority of these immigrants, about 540. Naimee Alayobi, an 18-year-old Syrian girl told us her story and talked about her dreams and the challenges of starting over in the West. This part 3 of a series of 3.
By: Aline Barbosa
'Inburgering' 
The process of 'Inburgering' is also criticized by the young woman, who is always very clear about the procedures and the difficulties in depending on them.
"Inburgering lessons are important, I think for everyone. Integration is important. Because if you cometo live in a new country, you really have to learn the language. But the lessons for the integration exam, in my opinion, are not good enough. At school you do not learnthe language enough to speak well. You can learn grammar and writing, but the speaking part is not enough. Sometimes my parents can not practice well at school, because many students speak their own language at the class".
Old people
"It is more difficult for old people. If you do not take a civic integration exam you do not have a chance to find a job. But how can you go well in the exam if you have not learned enough". She believes that most of the groups in the classroom are not properly separated. And she givesan example.
"When I started school here, all people of my age were in the same group at the same level. In about 6 months we madea test. The ones with the higher scores couldgo to the next level. But to make a test six months is too much time. I think this is too slow. I have been at school my whole life and now I stay in class with people who have never studied in their own country. I think that all teachers think that we are the same. But everyone is different".
Naimee believes that Dutch language studies in schools should be more practical, especially in groups with older people, like her parents, because theyhave more difficulties to learn a new language. "The schools should try a new way. More contact between people, a lot of speaking practice and not just grammar. Because this way it doesn't work all the time". 
Her message
I asked what she would say to the new immigrants and refugees who are starting their journey in Europe.
"Whenyou live here you have to get used to the new things. You really have to integrate. You must learn the language and respect their culture and traditions. But you must not forget your background, the good things of course. It is really hard to find a balance, but you have to try. Always hold your culture and traditions. Do nice things for your family, for your parents. Do not forget the life that you have with them. Both cultures can coexist in you".