At the end of November, during Explore the North, as part of the ReOpening Festival of the European Cultural Capital event Leeuwarden-Fryslân 2018, the city center was the stage and enchanting backdrop for national and international light artists and designers who literally put the city in a different light. With the help of a tour, it was possible to explore all the hidden places and learn something about the artist and the artwork. Therefore, some light installations were connected with movement and noise.
By: Mayelle Franze – photos: Justina Rakauskaite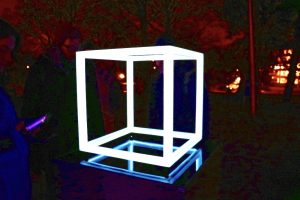 Lumus Instruments
"Lumenus" was a forty-meter-long, interactive light construction and showed how different parts can form a unit together. It was an impressive spectacle of light beams and steel cables keeping each other in balance. The lighting and the accompanying soundscape react to the impulses given by the audience. The audience's action is thus a dynamic and living work of art. When you touched the light sticks, which were in the middle, sounds sounded and the sticks began to glow in different colors.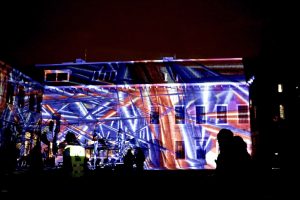 A piano and different dimensions
Another spectacular work of art, was the "Visual piano" which is purely visual music: live, abstract and room with panoramic – projections to the walls of the Blokhuispoort. The facades of the courtyard of the old prison were covered with abstract patterns, dancing lines and beautiful colors and a whole new dimension was created by the artist.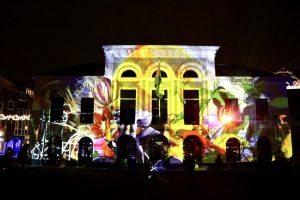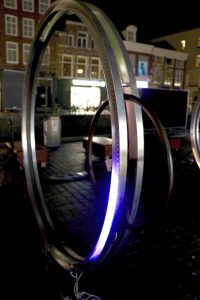 In case you have missed this light spectacle, you will find here a small after movie of the artworks at night.