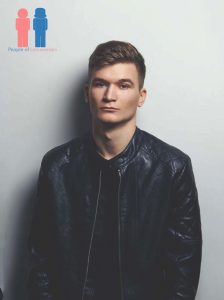 "The hardest part of emigrating to the Netherlands was the fact that I had to leave my family, friends and all the other things that I liked about my country – Moldova."
By: Milen Elefterov – photo: Cojocaru Dragosh Photographer
Today the YourPost team will tell you the story of this Moldavian man who emigrated to the Netherlands to seek new opportunities. I met Vadim Angan on a sunny Saturday afternoon. Although shy at first, we got to catch a glimpse of his story, as he had a lot of stories and experiences to share.
Vadim is the founder of his own company that specializes in music production. He loves every aspect of his job. He considers his biggest professional achievement to be the opportunity to sign the tracks on the biggest dance music labels in the world and being supported by world best DJs such as Armin van Buuren, Tiesto, Hardwell, Afrojack and many others. As for the future, he hopes that he will be able to make al living out of his own music and to start performing on live events in order to spread his music to a larger audience. Nevertheless, it has not always been easy for him.
"My biggest obstacle that I had to overcome was moving to The Netherlands, and specifically the first year. I had to get used to the new culture, new systems, a new (difficult) language and everything else."
What is more, Vadim shares that being a non-European citizen at the time meant that he could not constantly stay here, as he had to travel back to his home country in order to renew his Visa and to wait for other documents to get ready.
"All things considered, it has been a beautiful experience. I managed to become a productive as well as a responsible person" – Vadim, talking about his journey.