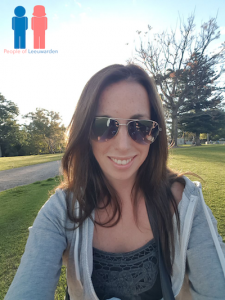 The YourPost team is very happy to post the story of Reneé Van Zandvoort. We were thrilled to get to know her better so now we are sharing it with all of you. This is her #story:…
By: Milen Elefterov – photo: Renée Van Zandvoort
"What's there to tell about me.. I've lived in Leeuwarden my whole life. I have a steady job at an insurance company and a mortgage. Just an average person on the outside. But there is more to me than what you see."
I always had the feeling I was destined for something else. A strong feeling there was more to see. I was in a long relationship when I was 15 years old. That lasted 8 years. In that time travelling wasn't really a big part of my life. I had a job, we bought a house together and we were even thinking about starting a family. Because I thought that was what you do. But after we bought the house our relationship ended. There I was, 23 years old and owner of my own house. Not really where I expected to be at that age.
When I was 26 years old I travelled outside of Europe for the first time. It started with an all-inclusive to the Dominican Republic. After this holiday, I knew I wanted to travel the world. The year after I made a round trip in Malaysia. After that Bali. This is when I knew I needed to do something different with my life.
Then 2014 happened. I travelled for 3 months in South America. Argentina, Bolivia, Peru and a whole month in Brazil during the world cup. This was one of the most amazing and special experiences in my life! Living in Brazil for a month… Meeting the locals, travel like a local and eat like the locals. It's funny how you can feel at home in a place even though you are so far from home.
Right now I am putting all my focus on making a world trip. My boyfriend and I want to travel the world and blog about our experiences. If it's possible we will try and make a living out of that. Back to basic and sharing real experiences with other people. It's really excited but also scary to leave everything behind. No stability, no steady income, no mortgage… But what an adventure this is going to be!
My ultimate dream is to visit all 7 continents. I am on 5 now. I still need America and Antartica. The goal is to achieve this before I am 40. I don't need luxury, just give me a backpack with the essential stuff, my passport and I am ready to explore the world.
A lot of women my age (36) are married and maybe even have children. But not me! It was a very conscious decision to be a bit different than what people expect of you. When you want something, you need to make it happen. So hopefully, in the near future I can share my travel stories with the world. And inspire others that you are never too old to follow your dreams.
You have one life. I don't regret my decisions in the past because they made me into the person I am now. And brought me to this point. The point where I know what I want, know what I don't want and completely ready for a life changing decision that is closer than ever!