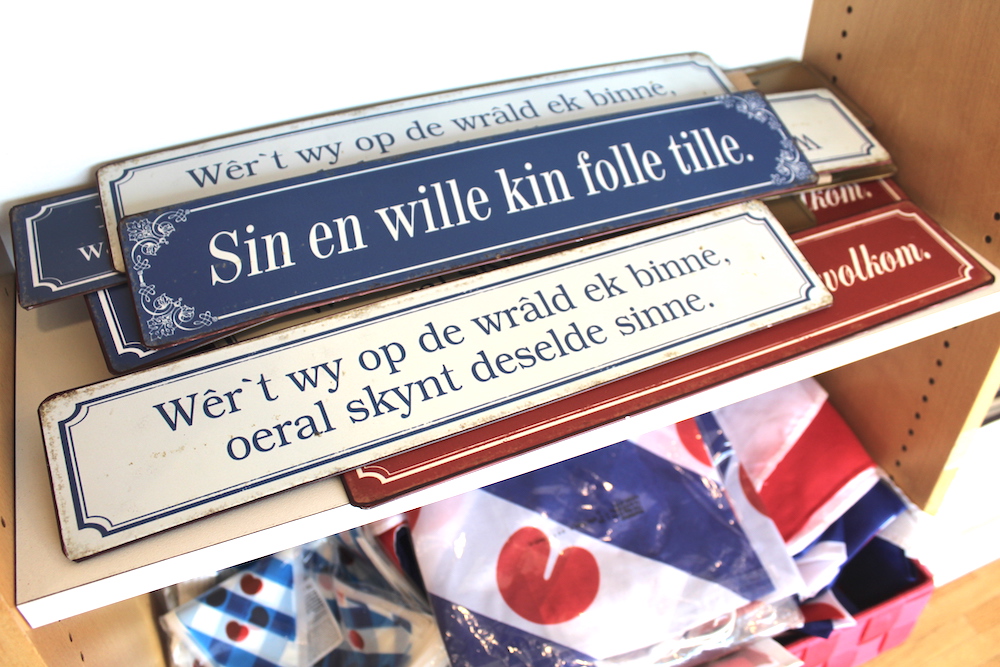 Friesland is a small province, but has a lot to offer: orange cake, the Frisian Lakes, sugarbread, the Frisian islands and also: an own language. Around the Oldehoofsterkerkhof and the Prinsentuin a program called "Lân fan Taal" (Land of Language) takes place in 2018. This program is all about the importance of language diversity and multilingualism, because language connects people and creates community and cohesion. This is a good opportunity to acquire some prior knowledge about this particular language: the Frisian language.
By: Welmoed van der Weerd
Then and now
The Frisian language originated in the period of 1100 to 1575. Originally, the Frisian language is part of the West-Germanic branch of the Germanic languages. Frisian is closely related to Dutch and English, because these languages are also Germanic languages. For example, the word 'door' is 'doar' in Frisian. The Frisian word 'dei' means 'day' in english and the Frisian word 'bean' also means 'bean' in English. There are more words like these to which you can see the comparisons between Frisian and English. Though, after the Middle Ages the two languages developed differently. The comparisons are mainly visible in comparison with old-English.
Since 1980 the Frisian language is a required schoolsubject in elementary school. Children learn how to understand, how to speak and how to write the language. Since 1993 the schoolsubject is also required in the first two years of secondary education.
Dialects
Frisian is the second recognized language in the Netherlands. There are four different kinds of the Frisian language of which "Westernlauwers Frisian" is the kind that's spoken in Friesland. The other versions of the language occur around the border region between Germany and Denmark. To make it a little bit more complicated, Westernlauwers Frisian can be subdivided in more different versions, since some regions in Friesland have their own dialect.
Proverbs
A lot of Dutch proverbs can be literally translated to Frisian, but like many more languages has Frisian also his own typical proverbs. Here's one of these proverbs: "Bûter, brea en griene tsiis, wa't dat net sizze kin, is gjin oprjochte Fries". This proverb means literally: "Butter, bread and green cheese, who isn't able to say that, is not a sincere Frisian." This proverb originates from the Middle Ages and is devised by 'Grutte Pier' to distinguish real Frisians from non-Frisians. Non-Frisians were not able to pronounce the words properly and were murdered.
The conclusion: al is Fryslân plat, it hat syn hichtepunten (even though Fryslân is flat, is has its highlights)!
Do you want to know more about the Frisian language or the programme "Lân fan Taal"? Visit the websites www.2018.nl and www.afuk.nl or visit the store Afûk at the Boterhoek, Leeuwarden.