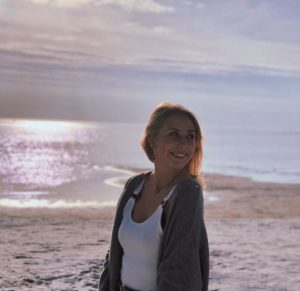 Hallo! My name is Lisa and I'm 19 years old. I come from the very north of Germany, near Kiel and about two months ago I moved to Leeuwarden to study here. Half a year ago I decided on studying Creative Business at NHL Stenden and I'll presumably stay here for about 4 years until I finish my Bachelors Degree. I chose to come to Leeuwarden because of the university that offers degrees I couldn't find similarly at any German university. Furthermore, I decided on the Netherlands because I have always been interested in speaking a lot of English and having a lot of international possibilities in the future.
When I first had a look at the university and at Leeuwarden in March, I instantly fell in love with the atmosphere and the style of the city, because it has the coziness of a small town, while still having a lot to offer, for example, many festivals. There's a lot more happening here than in my hometown, because of all the big and small stores that the city has to offer or all of the events taking place here.
What I enjoy doing the most here in Leeuwarden is walking through the parks and pretty streets, going to the movie theatre or going to my dance classes twice a week. I especially love that Leeuwarden gives me the possibility to continue this hobby that I have had for many years now.
This is the first article I have written for YourPost and hopefully, many more are about to come in the near future. I'm looking forward to hearing and learning about many interesting events and people in Leeuwarden and writing about it for YourPost.
See you soon, Lisa