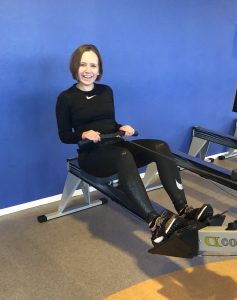 Hej/Hoi/Hello! My name is Nadja Nordström and I'm 24 years old. I was born and raised in Stockholm, Sweden. The purpose of my move to Leeuwarden is because I'm an exchange student at the NHL Stenden. My major and field is within Communications. Back home in Sweden, I study at a University called the Mid University, which is located in a town called Sundsvall.
I've always wanted to study abroad and I know that chances like this don't come across that often. I must tell you that it was not the easiest thing to decide where to go abroad for my upcoming studies. But so far, so good and I feel like I took the right decision even though it's only been one month. When it comes to the studies, it actually differs from the way that we're used to study back home at my university. I've understood that it's more practical over here. Which means that it's just not about reading and learning certain sentences for a written exam. You actually get an opportunity to learn by doing rather than writing an exam.
My month here has been amazing, I've met so many friends and, it feels like I've been living here for ages, and that in a good way. It's a beautiful and friendly city, it's not overly big but it's more than enough and it feels more personal. I went on a trip to a bigger city over the weekend and I realised something on my way back. The city was beautiful but I would never have wanted to live there because I didn't receive the friendly feeling like I did back in Leeuwarden.
If I have to choose one place that is my favourite place, then I would say the gym, which is close to NHL Stenden. I don't necessary find it beautiful, but for me it's a place that I go to once I've done all my studies for the day. I use it as a place where I shut down the world around me and just focus on my health and myself. Besides my full time studies here, I'm also taking a distance course in Journalism from a university back in Sweden so that means that I'm studying 150% during the whole term. Which means that it's a lot of studies everyday. So when I'm done for the day and on my way to the gym, I get such a warm and calming feeling. So the gym for me, is almost like sanctuary where I can shut down the word around me.