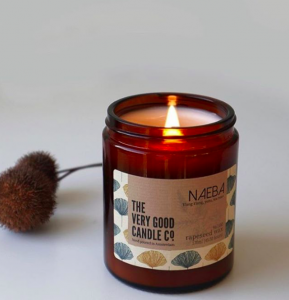 When hearing the name NØRD most people think of Scandinavia but in Leeuwarden, it means something else. NØRD is a beautiful café and concept store in the Sint Jacobsstraat. The store first opened its doors in March 2018 after Gerard and Suus, the owners moved to Leeuwarden from Amsterdam. The couple decided to start their own business in Leeuwarden because they "saw potential in the city" with it being the cultural capital of the year. Before opening, there were no other places with the same idea of inviting their customers to stay a bit longer and enjoy a good cup of coffee before or after browsing the assortment of sustainable and local products.

By: Kimberly Haverland 
Sustainability is very important to the couple and that shows. Every product is either local or supports small businesses with a good cause. The delicious coffee that is offered is roasted in Amsterdam. BOCCA works together with its coffee farmers. That ensures that the work the farmers do is compensated fairly.
You can even get candles that are not only local but sustainable. The Very Good Candle Co make their candles in Amsterdam and from natural rapeseed wax instead of soy wax. That's means in the making the environment is less polluted. The range of offered products consists of plants, stationary, accessories, but even plants and other gems that you might not expect.  With every product, there is a new story to tell because every small business is built with a unique motivation or concept.
Uniqueness is one of the most beautiful things on earth. Its what makes each person and thing their own. And it's also what distinguishes the store from every other in the city. The products you can find there, you cannot find anywhere else in the city