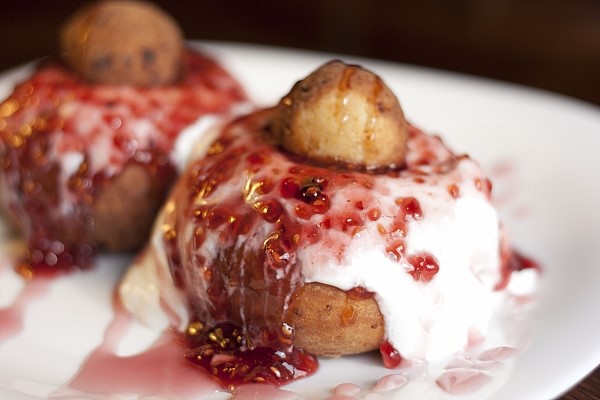 LEEUWARDEN – When I moved to Leeuwarden one year ago, I was looking forward to a new beginning and a new life. I had been to Amsterdam before and I had an idea of what the Dutch culture was like, so overall I was excited to move here. I felt at home from the beginning. I don't know if it was because of the Frisian welcome or the friendly people I met at university, but I could barely feel that I was new there.The wonderful landscape and the fresh air reminded me that I was no longer living in a capital (Bucharest), but in a small and tranquil town in the northern Netherlands.
By: Ligia Mihai
There are many differences between Romania and the Netherlands. Perhaps the biggest one is the weather. I hate rain and from all I have seen, so do the Dutch. The wind makes it even more difficult to bike around the city, this being another aspect I had to get used to. Back home, I used to have a car and drive all around by myself. Here, I use the bike everywhere and I started to love it.
Another main difference is the food. Romanians have a passion for food, so to say, and we love eating. Our cuisine is rich and delicious and I miss it every day. Traditional dishes like Sarmale and Polenta (minced meat rolled into sour cabbage), Ciorbă (sour soup with meat, vegetables and sour cream etc.) and Zacuscă (vegetable spread) make me often homesick. Here, in Holland, I tried "bitterballen" and "stroopwafels", which I love. A Dutch delicacy similar to a Romanian one, is "oliebollen", or as we call it, Papanași. It is perhaps my favourite dessert ever, which we serve with sour cream and jam.
Moving on from food, another difference between Romania and Holland is size. Romania is bigger than Holland in both size and population. This is why traffic is condensed and ineffective compared to Holland, where the roads are new and modern. This is a big difference. Holland is a very modern country, where technology is highly advanced. Don't get me wrong, we have electricity and heating (unlike many Dutch people believe, from what I have noticed). It is just that we have not had so many opportunities to develop. However, the Romanian people are warm and welcoming, being excellent hosts for any tourist in the world.
After one year of living here in the Netherlands, I can say that I have found a second home where I feel welcome and happy, but I still miss my home country deeply, every day.