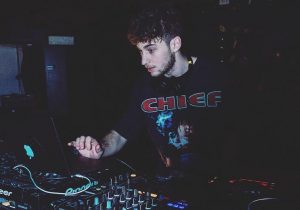 I remember the first time I walked in Leeuwarden streets. It was a cold winter and I had decided to visit the city for a couple days before deciding to start my bachelor the next February. After I checked in at the hotel, just in front of the train station, I left my bags and went for my first walk in the city. At that moment I had been living in Amsterdam for almost six months and I was almost used to the chaos, traffic, noisy tourists and pickpockets.
As I was walking through Leeuwarden's streets I immediately felt in love with the tiny old streets that run throughout the city center, the absence of noise and the peaceful atmosphere that appeared to reign on the city. Even though I was intimidated by the cold wind and rains I thought that Leeuwarden could be a nice city where to study without too many distractions. A couple of months later I was settling down and getting ready to get back into student life after a 6 months break.
Once I started my studies I found a lively student community and immediately made friends. As Media & Entertainment Management (for new students Creative Business) students we all shared an overall interest in the media. Some were really into photography and others passionately about music. Some love to write articles and others were into videography. It was great to be part of such a diverse group of people from different countries, with different attitudes, dreams and passions. The first year was quite fun since we had a lot of parties as a big group of friends and that really created a "big family" vibe, which ultimately made the work more fun. In the second year the "big family" group started to shutter into smaller groups and I found myself going out a lot less and I ended up recording a lot of music.
As a songwriter and artist, living in Leeuwarden was both challenging but ultimately beneficial for my art. I remember being frustrated about the fact that I could not touch a lot of locals with my music, due to a language barrier, but also a cultural barrier. I felt like I spoke, was dressed and behaved differently from everyone else. Maybe because of my international background I was more in touch with the current international youth culture and was frustrated by the fact that almost nobody cared about the stuff I cared about. After two shows I decided it was better to stop performing for an audience who did not relate to the music. This was disappointing but it pushed me to take on a path of experimentation and researching my sound. As there was not too much to attend to, Leeuwarden was the perfect city to allow me to focus, record a lot of music and really rediscover my artistry and take the time to understand where I want to go and how to get there.