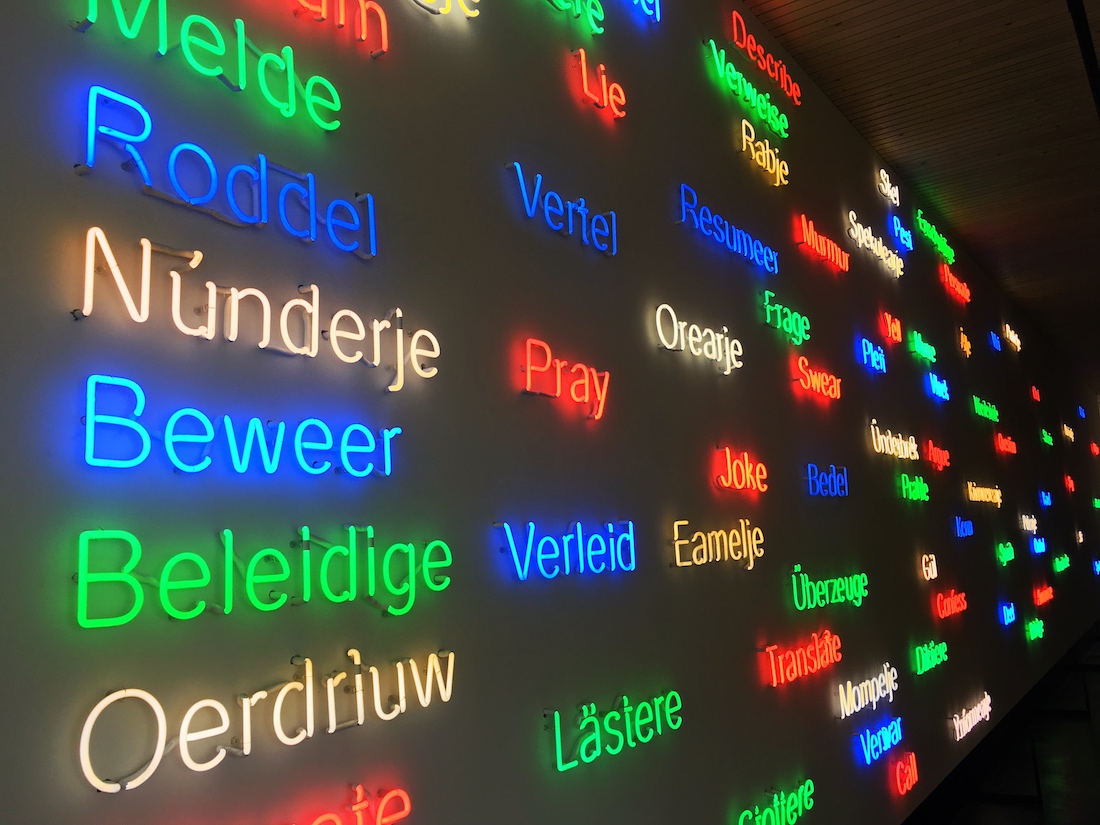 Languages are mysterious things. Somehow, different people around the globe over thounsands of years managed to create their own, unique languages. Have you ever wondered how many are out there? What do they look like or even sound like? Here in Leeuwarden, there's just the place where you can find these answers!
Everyone knows that Dutch is the national language in The Netherlands, but did you know it is not the only one? In Leeuwarden and in Friesland people speak their own language, as well as Dutch, which is called Friesian. That fact in mind-opening, considering that The Netherlands is so small yet so diverse. Friesian is actually the closest language to English outside of Britain. It makes one wonder; how many languages are there that we have never heard of?
By: Alexandre van der Struijk
Lân fan taal: OBE
To answer this and other questions, Lân fan taal: OBE was created. Lân fan taal stands for land of languages and it is a brand-new building in the heart of Leeuwarden meant for those who have a little more curiosity about languages. In there you can playfully work with language. This art installation was created by Tim Etchells and is there to stay.
Thousands of langauges
With over 6,000 languages, Bezoekerscentrum OBE enables people to experience languages in a different way. Interactive and playful, the building was strategically placed and built so it allows people to use it as a place to sit and enjoy the many events that take place in the Oldehoofsterkerkof, as its outside was designed to be a grandstand.
Where? When?
You can experience this huge art piece yourself, as the Lân fan taal experience will be open for visitors from all over the world during 2018. If you would like to know more about the event, where to find it and when to go, check out www.2018.nl.