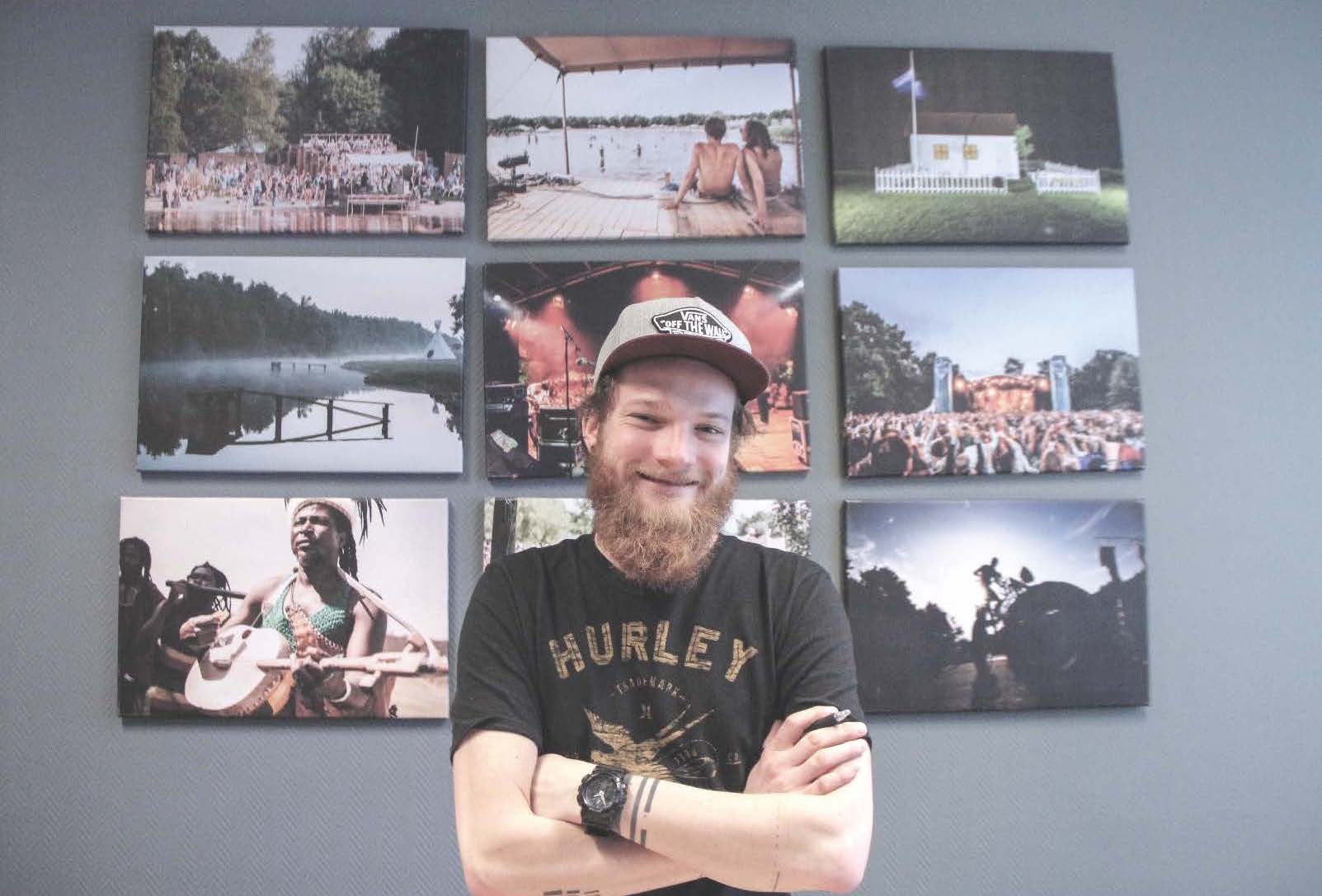 The festival that started off on a beer mat. Welcome to the Village was established in 2013. A group of friends that form the organization of 'Poppodium Asteriks' were having a drink together and decided they wanted to do something outside, a festival. This soon turned into a unique festival that is becoming more popular every year. Rutger Smit, festival- and production coordinator of Welcome to the Village (see picture),is giving us a better look at the festival.
By: Iris Janssens – photo: Melanie Subat
Over the years, Welcome to the Village has grown into a well-known festival in the Netherlands. On the site are multiple stages, all of them allowing different talents to show what they've got, from hip hop to indie to rock music. However, the festival isn't just about the music, it's also about innovation, dance, theatre, art, food and design.
Cow Janneke 
A good example for this is the cow Janneke. In 2015, the organization of Welcome to the Village bought a cow to be slaughtered and served to the visitors. Every part except for the brains of the animal was served, so nothing went to waste. It raised awareness about what people eat. Janneke has had a good life and was already going to be slaughtered, this made the opposing animal-lovers be a bit less concerned than they were at first.
International partners
This year, 2018, Leeuwarden is the cultural capital of Europe. Of course this is something positive to Welcome to the Village. More publicity and  visitors are expected because of this. They already partnered up with the Neushoorn to throw parties in the opening weekend. To celebrate this occasion, this year's edition is going to be a day longer. The festival will start on Thursday instead of Friday, with a special act. This year it's from July 19thto July 22nd.In addition, instead of only working with Dutch partners, Welcome to the Village also started working with international partners.
All ages
Welcome to the Village is for people of all ages. A lot of younger people come to the festival, but also families and people in their 30's or older. A nice initiative of the organization is that they let the visitors vote on the artists that they want to be booked. Of course it's great to come to the festival as a visitor, but every year there is a possibility to become a volunteer as well. You, as a student, will be happily welcomed too.
This year is focused on Leeuwarden and Welcome to the Village is the biggest event in the city. There's a lot to do and to see. In the capital of culture, the festival certainly stands out.